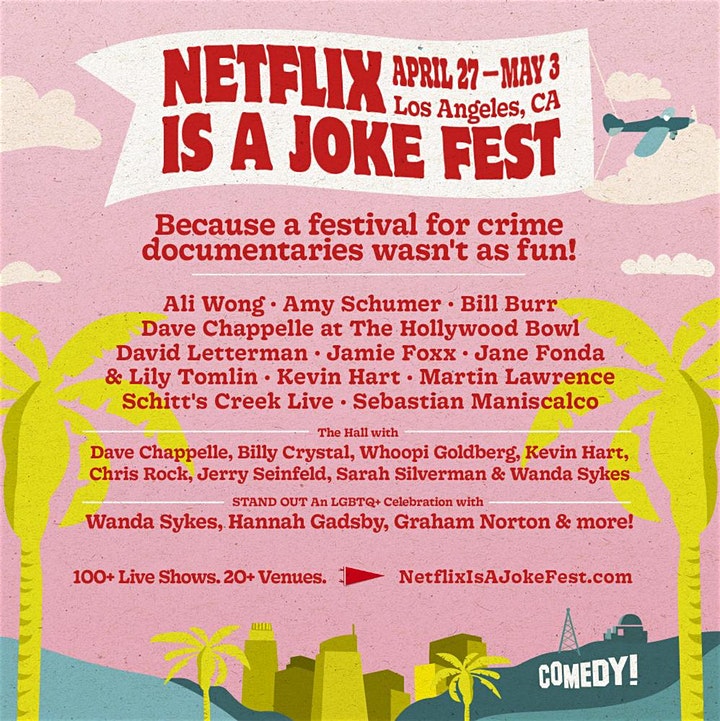 Address :
The Regent Theater 448 S. Main St. Los Angeles, CA 90013
Netflix Is A Joke Festival
Los Angeles, CA
Netflix Is A Joke Fest is the first ever LIVE Netflix Comedy Festival, April 27 – May 3. We're pulling out all the stops and taking over LA with all your favorite funny people. We're talking standup, podcasts, exclusive screenings, and more! Get off the couch 'cause you're not in front of the TV anymore — you're watching LIVE comedy in LA, baby! HOLLYWOOD! 100+ live shows. 20+ venues. Plenty of traffic.
More info at: